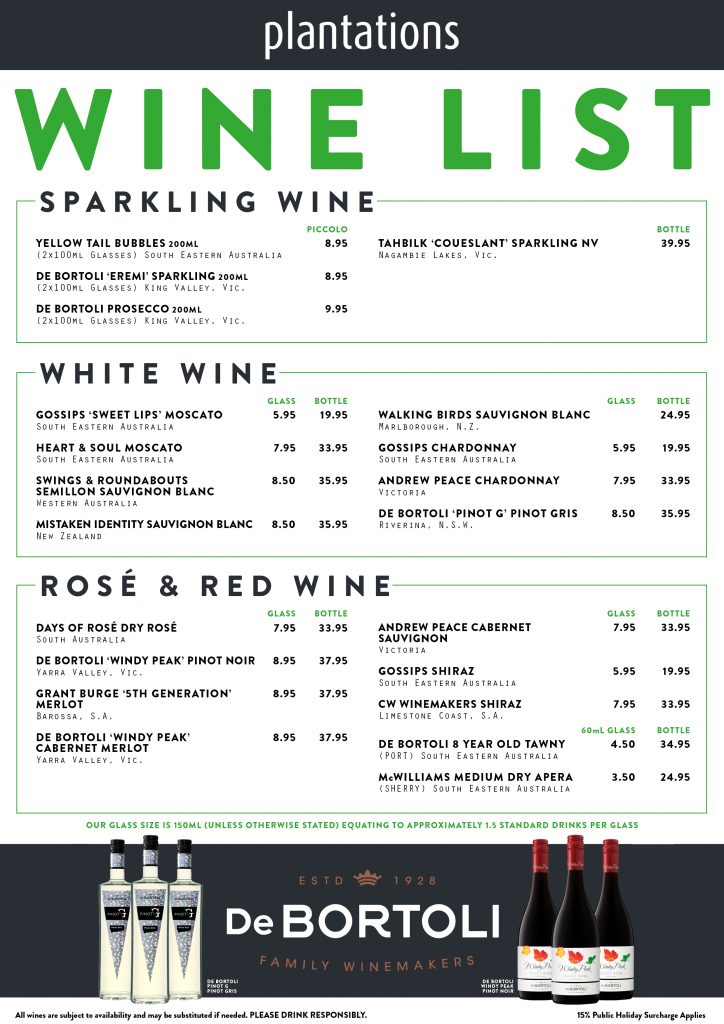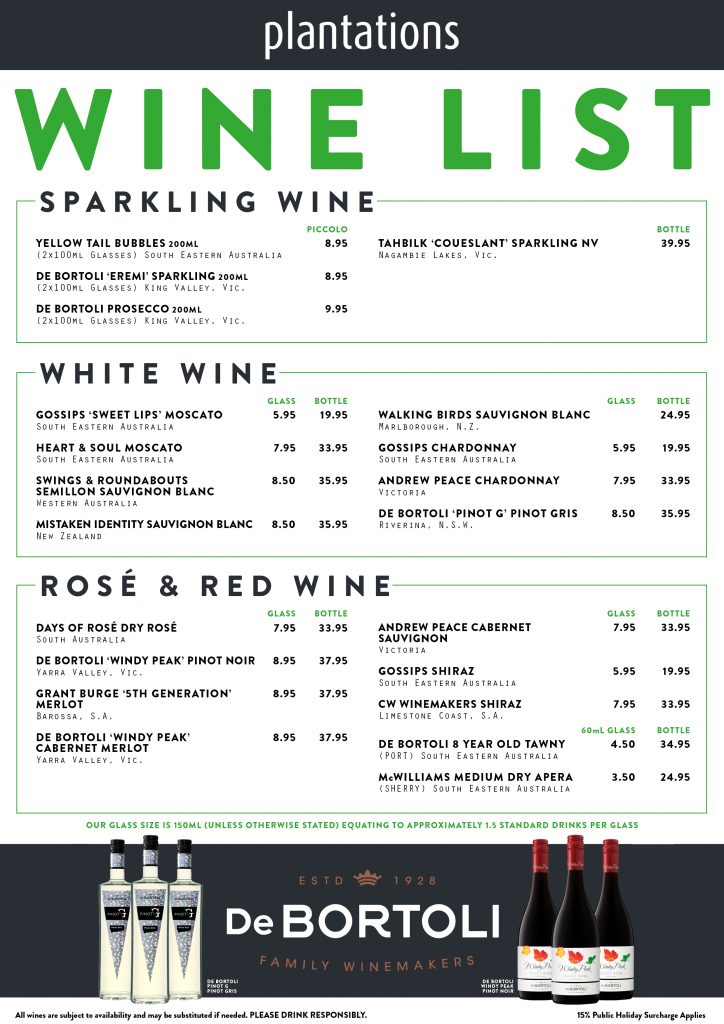 PLANTATIONS BOOKINGS
WE'RE BACK... BUT THINGS ARE A LITTLE DIFFERENT!
It may seem like things are pretty much back to normal, but you must understand that restaurants still have to comply with Government issued COVID restrictions. We must still space tables out accordingly and we still must abide by the 4 square metre rule, and because of this, we cannot take as many bookings as we used to.
All diners and bar patrons must remain seated at all times unless ordering from the bar or paying at the counter. Patrons CANNOT stand and mingle with one another - this is a Government issued COVID restriction and will be enforced. Children must be seated at all times and cannot run around the venue.
All patrons must also SIGN IN when entering the venue and are highly encouraged to SIGN OUT when leaving, this is for COVID Tracing purposes only. Any patron who has entered a declared COVID hotspot or is exhibiting flu-like symptoms will be refused entry to the venue.
BOOKINGS ARE ESSENTIAL
If you are looking to book a table please call (07) 3282 1577